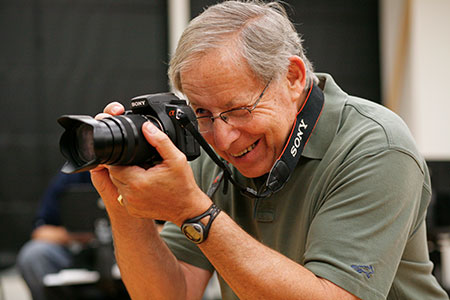 Online Certificate: Courses in this certificate are delivered completely online.
Photography is often described as equal parts science and art. Photographers help us see the world in new ways – documenting, representing, contextualizing and/or interpreting objects, people, places, situations or occurrences through distinct lenses. The core certificate engages students in exploring the principles of design to be able to construct considered, meaningful and impactful images. Subsequent learning includes focused technical learning and practice with a camera: seeing through a lens, digital technology, lighting, post-processing and archival printing. Graduates of the photography program are able to depict powerful visual narratives – building portfolios that support professional development, personal fulfillment and/or subsequent independent practice.
Certificate Guide and Cost Breakdown (pdf)
Skill Development
Camera skills
Digital photography
Lighting
Digital editing / post-processing
Archival photo printing
Learning Outcomes
Learn fundamentals of design and color and how they can help depict powerful visual narratives for various subject types
Understand technical operations like lens focus, shutter speed and aperture common to all cameras, and how they influence artistic choices
For post-photographic processing, learn Adobe software methods such as layer masks and effects, smart objects, adjustment layers, clipping masks, color modification, damage repair and digital make-up techniques to adjust images
Leverage the components that make studio lighting advantageous, as well as how to simulate natural external conditions
Learn printing methods, including presentation and preservation methods and how inks and paper stock can impact digital output
Understand how to build a portfolio towards career opportunities in the photography marketplace in relation to event, wedding, portrait, editorial, commercial and fine art photography
Program Cost
$9,780 total
Current tuition rates; subject to change over the course of your program. Supplies, software subscription fees and other materials are not included.