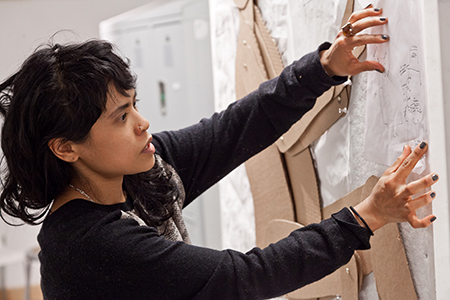 Online Certificate: Courses in this certificate are delivered completely online.
Note: This certificate program is no longer taking new applications.
Product developers practice human-centered design through careful planning and creative thinking, and ultimately drive user satisfaction and business growth. The Product Development + Manufacturing certificate teaches students to use the design process to develop meaningful solutions to real-world problems. With this certificate, students gain a range of fundamental creative, diagnostic, mechanical and visual skills allowing them to conquer the many challenges that arise in the product development process. The certificate reviews all phases of the product design and development life cycle, including: conceptualization; research; design development; prototype and user testing; manufacturing and assembly; distribution and marketing. Graduates pursue careers at product design and manufacturing related firms or in entrepreneurial pursuits.
Skill Development
Human-centered design and research
Collaboration
Mind mapping
Iterative development through product testing and evaluation
Prototyping
Learning Outcomes
Learn new problem-solving methods in teams, to determine single or multiple design solutions
Increase business growth, user satisfaction, and decrease costs through innovative design processes
Gain deeper understanding of all phases of the product design and development lifecycle, applying creative, collaborative approaches
Use real-world observation and research to uncover new product development or enhancement opportunities
Learn to conduct experimentation and prototyping to test, evaluate, improve and apply to products intended to be commercially produced
Understand how to build a portfolio for potential career opportunities that could include product development for home, apparel, medical devices, tech, electronics, and automotive
Program Cost
$9,780 total
Current tuition rates; subject to change over the course of your program. Supplies, software subscription fees and other materials are not included.