2154
-
Art Explorers
1028369
Delivery Options
Classroom
Course Description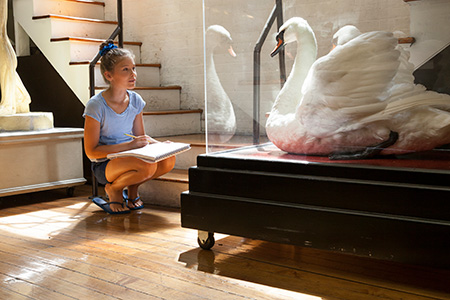 In the spirit of the great explorers this course inspires students to make artistic journeys by encountering new materials, styles and ideas. Using the RISD Museum and Nature Lab students will look for personal inspiration to take back to the studio. Activities include interdisciplinary projects that emphasize personal expression, problem solving and creative experimentation to awaken an artistic sense of adventure.
Prerequisites
Students must be age 9–12 to participate.
Instructors
Enroll Now - Select a section to enroll in
Required fields are indicated by .