2286
-
Painting from Nature
1028545
Course Description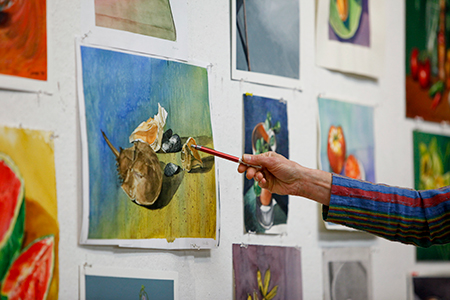 How does one choose, mix and apply color to depict a natural object's form, structure, texture and pattern? This course helps students develop the means to achieve these and other representational goals. Through demonstrations and hands-on exercises, students explore the principles of color while learning rendering techniques for colored pencil, watercolor and acrylic. Lighting is emphasized as a means of heightening the realistic qualities of a specimen. Plants, birds, insects and other animals are the subjects, but the objectives may include creating visuals for children's books and commissioned paintings, as well as publication in scientific journals. Please note that in addition to the lab fee, you can expect to have to buy additional supplies for this course. We try to keep this cost under $100, but for specialized classes (jewelry, wood, metals) this may be higher.
Applies Towards the Following Certificates
Required fields are indicated by .