4403
-
Japanese Woodblock Printmaking
1028547
Course Description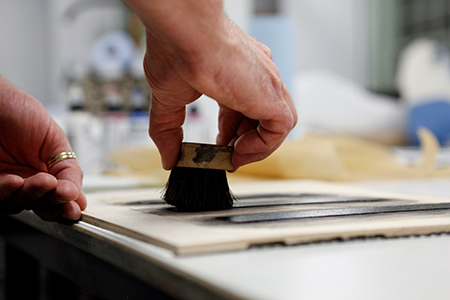 Japanese woodblock printmaking, a traditional thousand-year-old process, combines ink or paint and nori (rice paste) with hand-pressing techniques to create prints and -- distinct from Western techniques -- does not require a press. Students begin by practicing both carving techniques and printing with sumi ink. More advanced applications of color follow, including color gradation (bokashi) and making multiple block prints. Registration and numbering the prints are also discussed. To be true to the classic art form, design and composition are integral considerations in the development of individual imagery. Japanese prints exerted an enormous influence on the West, inspiring artists and -- as the prints were inexpensive and plentiful -- providing one of the first opportunities for affordable art collecting.
Prerequisites
Students must be an adult age 18 or older to participate.
Applies Towards the Following Certificates
Required fields are indicated by .