1262
-
Cartooning Critters
1028643
Delivery Options
Classroom
Course Description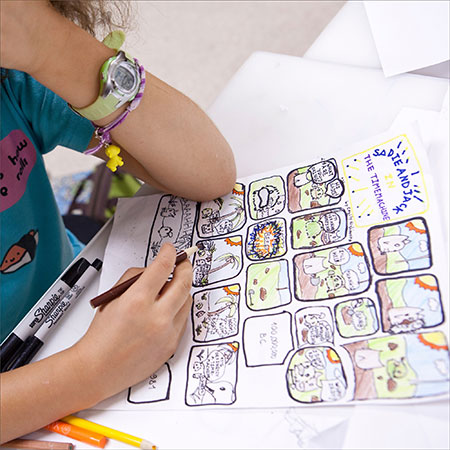 Cartoon animals come in all shapes and sizes: some are furry or feathered; others wear top hats, monocles or diapers. Some strut on two legs or crawl on all four, and some even have eight arms at their disposal! Some behave like humans (Squidward, Hello Kitty and Brian Griffin), and some less so (Bambi and Thumper), but they all fascinate us and are perfect characters through which to tell a story. In this drawing course, students learn to cartoon animals, creating their stories and giving them personalities that will have them hopping off the page. The instructor first introduces some classic animal characters. Then, using simple drawing tools and techniques, students make their own unique critter creations.
Prerequisites
Students must be age 9–12 to participate.
Instructors
Enroll Now - Select a section to enroll in
Required fields are indicated by .