Course Description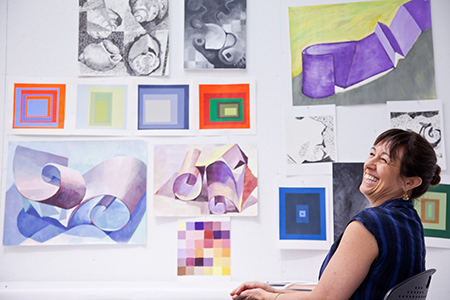 Design is the discipline underlying all forms of visual expression, and an understanding of design principles is the basis for all art forms. This course introduces students to the formal elements of design: line, shape, pattern, value, texture, color and space. Working through a variety of challenging exercises, students use these elements to engage with problems of visual organization. Deliberate and considered placement of visual elements into an organized whole is the basis of composition, and skills acquired in this course have direct applications to anyone working in art and design, from painters and artists to art directors, illustrators, interior designers and interactive designers. Please note that in addition to the lab fee, you can expect to have to buy additional supplies for this course. We try to keep this cost under $100, but for specialized classes (jewelry, wood, metals) this may be higher.
Applies Towards the Following Certificates
Required fields are indicated by .