2889
-
Handbag and Accessories Product Development: From Idea to Market
1028881
Course Description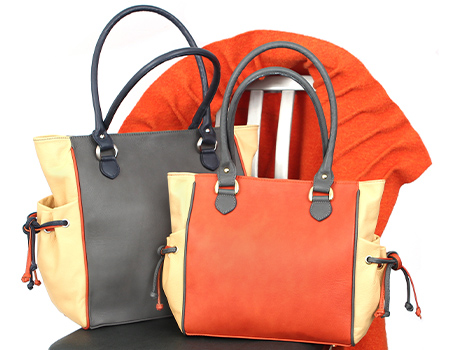 Linda Pritcher, designer. Photo by Cassandra Birocco
What goes into making a great handbag or accessory design? What turns a set of design concepts into a compelling and marketable collection? Learn each aspect in the product-to-market cycle of handbag and accessory development: materials, components, construction methods, sourcing options, pricing, and how to create partner relationships. We'll also cover topics like quality control, production issues, the pleasures and perils of importing, and market options (custom-made, online, wholesale and/or retail). You'll bring your own collection ideas to develop as we walk through the process from ideation to market, evaluating creative concepts in harmony with production and market necessities. Whether your design concepts for bags and accessories are innovative and functional, cutting-edge fashion, or classic, this class will give you a first-hand look at the important aspects of creating a viable collection and the practical foundation necessary to bring it to market.
Prerequisites
Students must be an adult age 18 or older to participate.
Instructors
Applies Towards the Following Certificates
Enroll Now - Select a section to enroll in
Required fields are indicated by .