3767
-
Claymation
1028903
Course Description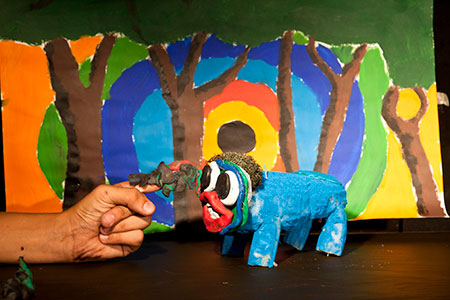 Clay has a lot of character; Coraline, Gumby and Jack Skellington would all agree. Students in this course learn the secrets of frame-by-frame movie making, using clay as a medium to animate under the camera. Experimentation is the objective as students combine material and technique in a traditional and hands-on way, but with the state-of-the-art technology that has made all animation accessible. Once the basics are understood, they'll develop a narrative idea, style the characters and put them through their paces. Students work collaboratively to set their Plasticine players into motion telling original claymation stories for family and friends.
Prerequisites
Students must be age 9–12 to participate.
Required fields are indicated by .