2135
-
Cool Contraptions: Design It, Build It
1028915
Delivery Options
Classroom
Course Description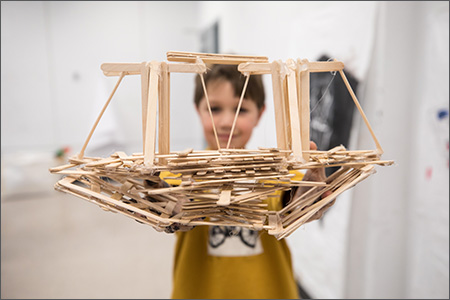 Based on the fundamentals of design and engineering, this course focuses on the playful, but well-considered, use of materials. With opportunities for brainstorming and problem solving, each lesson brings a new design challenge to create art with a purpose for play or prototypes for futuristic contraptions. Participants learn about craftsmanship and proper tool use, and work with materials like wood, recyclables, paper, cardboard, metal, rubber bands, wire, fabric and fiber. As they have fun drawing, experimenting, testing and building, students increase their scientific awareness, gain knowledge of the design process and build upon both two- and three-dimensional design skills.
Prerequisites
Students must be age 9–12 to participate.
Instructors
Enroll Now - Select a section to enroll in
Required fields are indicated by .