2675
-
Web Architecture
1029077
Course Description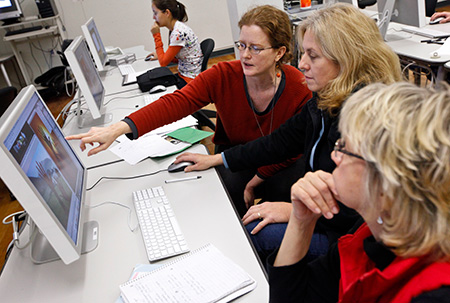 Although your computer may physically sit on your desk, it is virtually connected to a wide array of devices on a global network. Web architecture is, in broadest terms, everything that allows traffic to speed along this electronic superhighway of interconnectivity. In this course, we examine the origins, design, and implementation of computer networks, and classify them by scale, protocol and connection method. Network topology, both physical and logical, is introduced, as well as the hardware (hubs, switches and routers) and protocols that allow for smooth communication and flow of data. An understanding of web architecture is critical to web designers, digital media artists, and anyone needing to learn the rules of the virtual road.
Prerequisites
Students must be an adult age 18 or older to participate.
Instructors
Applies Towards the Following Certificates
Enroll Now - Select a section to enroll in
Required fields are indicated by .