0091
-
Industrial Design: Designing for Humanity
1029097
Course Description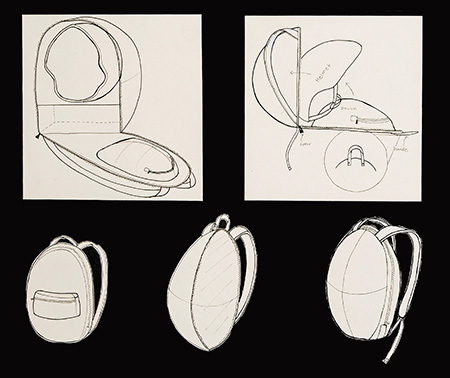 Design by Louise Starr
The COVID-19 pandemic has highlighted many design challenges, but none more so than in the medical field. In order to save lives, physicians, medical staff and manufacturers have turned to designers to reinvent radical solutions to equipment shortages, malfunctions and design flaws. In this course students will focus on medical-oriented designing, creating and problem-solving in ways that are adaptable, sustainable, reliable and user-friendly. Issues regarding patient and doctor equipment interaction, dual-purpose design, ease of use, discreet design, influence of design on mental health and well-being, and designing for all ages–children, adult and elderly—will be investigated.
Students generate a diverse range of design approaches through research, mapping out a design plan, documenting varied processes and producing a collection of supportive concepts in both hands-on drawing and modeling. Emphasis is placed on ergonomics and aesthetics, as well as the ability to present results clearly and dynamically. While the focus of this course is medical-oriented, the principles covered and knowledge acquired are transferable across fields and will give students a sense of the important role of industrial designers.
Required fields are indicated by .