4440
-
Revit for Interior Design
1029115
Course Description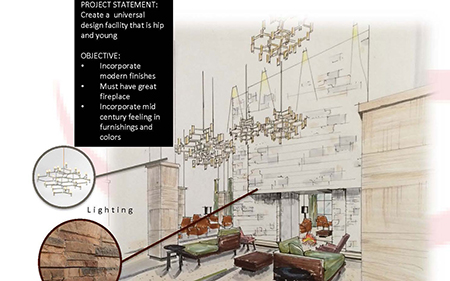 Design by Michael Camara
This course introduces you to Autodesk's Building Information Modeling (BIM) application Revit Architecture, to help you design, build and maintain higher-quality, more energy-efficient buildings. Regardless of your depth of exposure to CAD software for 2D and 3D modeling, learning Revit and its tools that support architectural, interior design and other models will help you to be a more productive designer and to effectively convey your plans to customers and architecture professionals. You will learn how to lay out, design, build and render residential-focused models. We'll also cover customizing family components and creating unique elements. A basic floor plan is imported, scaled and traced into a finished design and rendered as interior and exterior models during the course.
Prior rendering and drafting experience is required.
Prerequisites
Students must be an adult age 18 or older to participate.
Applies Towards the Following Certificates
Required fields are indicated by .