1866
-
Cartoon Anatomy: The Heroic + the Hideous
1029149
Course Description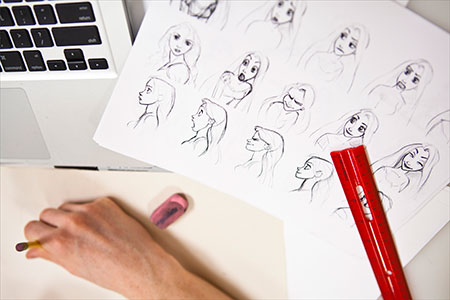 Zombies, barbarians and Ninjas all begin in the same way. But two legs, a twisting torso and clenched fists are not enough to turn a sketch into a distinct character that is ready to become the centerpiece of a comic book, video game or animation. This cartooning course reveals the essentials of good character design that begin with the creative application of human (or inhuman) anatomy. Each week, the class reviews a different concept in constructing anatomy, including bones and bony landmarks, muscle structure, and finally, how to push and pull shapes to make appealing characters. Each week, students will have an assignment based on the topic in the lecture. At the end of this course, students will feel more confident in their ability to construct the human figure and design appealing character designs.
Prerequisites
Students must be age 13–17 to participate.
Required fields are indicated by .