3280
-
Blender Video Game Composition
1029159
Course Description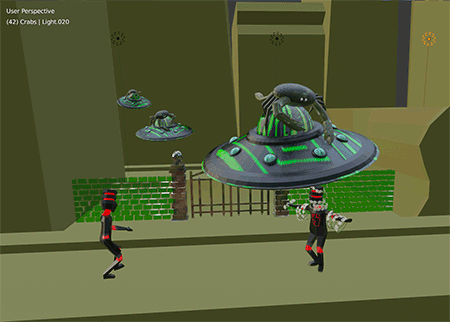 Design by Luke Taylor
3D video games are both entertaining and challenging, and playing them well requires both logic and creativity. In this course you'll learn to use the free 3D modeling tool Blender to create your own 3D game. Blender will also enhance your basic knowledge of art, mathematics and physics. You'll learn game composition, scripting code with Python and interactive rules implementation, using either game components from the first Blender course or a set of game objects provided in class. You'll export your final project to run in a web browser so you can share your game with your fellow students -- and they can share theirs with you. No prior experience is necessary, but Blender software experience is useful: This course is for the programming beginner!
Prerequisites
Students must be age 13-17 to participate.
Instructors
Enroll Now - Select a section to enroll in
Required fields are indicated by .