2877
-
Woodworking
1029231
Delivery Options
Classroom
Course Description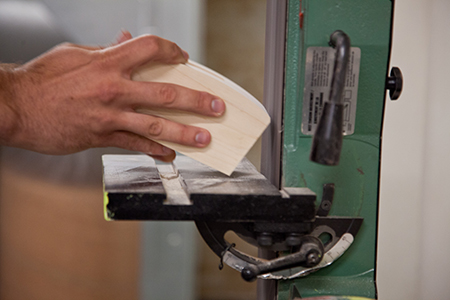 This course is an introduction to the fundamentals of working with wood using power and hand tools. Step by step, students learn the safe and effective use of machinery, and how to develop and execute a realistic plan/design for a simple piece. Students are introduced to ways of understanding wood, both in what to look for in selecting it and considerations when shaping it, work with table saws and sanders, and learn which machines are most effective in achieving their chosen project. Demonstrations and presentations further the learning. This hands-on introductory class helps students gain confidence with machines and working with wood and is ideal for beginners.
Prerequisites
Students must be an adult age 18 or older to participate.
Instructors
Enroll Now - Select a section to enroll in
Required fields are indicated by .