1721
-
Animation: Introduction
1029299
Course Description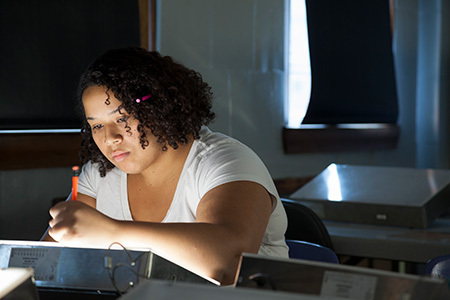 Animation is a unique art form combining static images (usually drawings) and storytelling. These sequential images are put together to create the illusion of motion, much like a flipbook. This course introduces students to the core principles of cycles, levels, and squash and stretch as they start to turn their inanimate drawings into moving, dancing, fighting and flying animations. The use of analog and digital tools will be covered, as well as workflow implementation, including the mechanics of sequencing distinct drawings so that they flow together. Exercises and homework allow students to investigate and experiment with principles outside of class. By the end of the course students will complete a short movie, built frame by frame, and gain artistic confidence.
Prerequisites
Students must be an adult age 18 or older to participate.
Instructors
Applies Towards the Following Certificates
Enroll Now - Select a section to enroll in
Required fields are indicated by .