2292
-
Creating Worlds
1029301
Course Description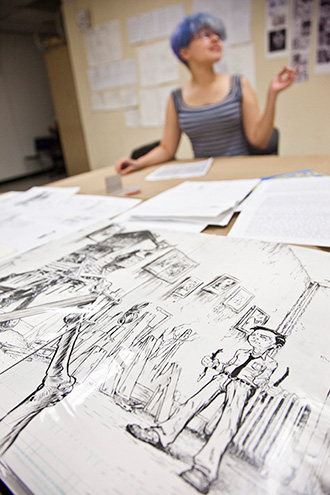 Setting is crucial to the mood and pulse of any story; this course introduces design and spatial concepts to apply to the environment that surrounds all creatures and characters. Included in this are considerations of figure/ground, value, color and light, pattern and texture, linear perspective, overlap, atmospheric perspective, and scale. Students are encouraged to explore different mediums as a way to create unique environments and moods. Pencil and paper, paint, collage, and three-dimensional approaches (such as shadow boxes and building with papier mache) are examples of mediums that can be utilized to manifest interior spaces, cityscapes and landscapes.
Prerequisites
Students must be an adult age 18 or older to participate.
Instructors
Applies Towards the Following Certificates
Enroll Now - Select a section to enroll in
Required fields are indicated by .