2516
-
3D Modeling with Rhino
1029307
Course Description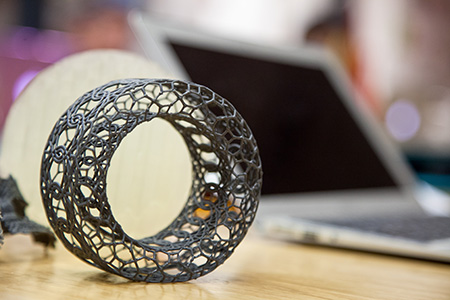 Rhino is the industry standard of 3D modeling applications, both affordable and easy to learn. Its files can be exported into any program that supports surfaces or solids, or into CAD/CAM and other prototyping applications used by product designers, as well as those used for architectural and jewelry design and rendering, computer animation, filmmaking and web design. Realistic renderings are generated by outputting to programs such as Maya, Flash, Photoshop and other popular software. Work begins with a sketch, drawing or physical model and Rhino provides the tools to construct realistic models. Learning the communication language unique to this 3D modeling application allows students to fully realize their designs, as they produce the illusion of three dimensions in digital form. Note: Prior 3D modeling experience is not required. This course is taught on a Mac platform.
Applies Towards the Following Certificates
Required fields are indicated by .