1466
-
Digital Design Techniques (Part A)
1029325
Course Description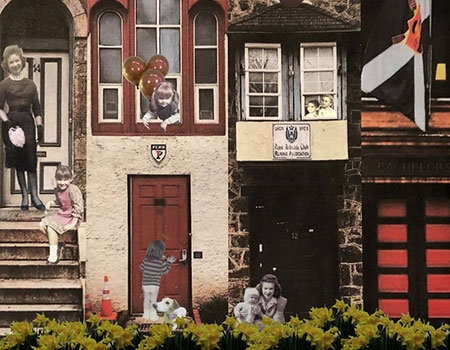 Artwork by Allison Wetsel
Explore the interdisciplinary relationship between imaging, coding, text, animation and video that come together as the designer's toolkit. This fast-paced digital media course is ideal for the novice or even the intermediate user desiring a better understanding of computer-based workflow. A single unified web design project, built over multiple sessions, is broken down into manageable lessons that include bitmap editing, vector graphics, page layout, image capture, preservation and manipulation. The terminology, protocols and connections between products are made clear as you become familiar with the techniques necessary for anyone who designs digitally. The following are covered: Adobe Photoshop, Adobe Illustrator, HTML, CSS, and JavaScript.
Notes
This course requires access to one or more applications that are part of the Adobe Creative Cloud. Please visit the Adobe website to check "minimum system requirements" for your computer before registering.
Prerequisites
Students must be an adult age 18 or older to participate.
Applies Towards the Following Certificates
Required fields are indicated by .