4423
-
Drafting + Rendering for Interiors
1029331
Course Description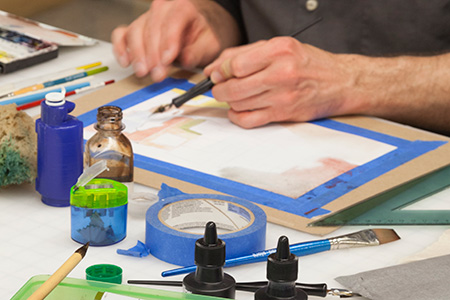 This online studio course introduces students to architectural drawing, drafting and rendering, as well as their tools and standards. We cover topics and techniques that apply to most projects, such as construction drawings, layouts with dimensions and notations, and presentation renderings used to help the client visualize their finished project. Also introduced are orthographic drawing, bubble diagrams, layout sketches, elevations, 3D and perspective drawing. Skill topics include drafting to scale, dimensioning, proper line weight and pattern used in sections, plans and elevations. Students are introduced to color media used in presentation drawing, including color pencil, watercolor, markers, and computer paint and photo retouch software. Final application of light, shade and shadows brings project drawings to life. Note: It is recommended that students complete the prerequisite and/or have prior knowledge of interior design principles.
Prerequisites
Applies Towards the Following Certificates
Required fields are indicated by .