3258
-
Art School Prep: Fundamentals of Design
1029373
Course Description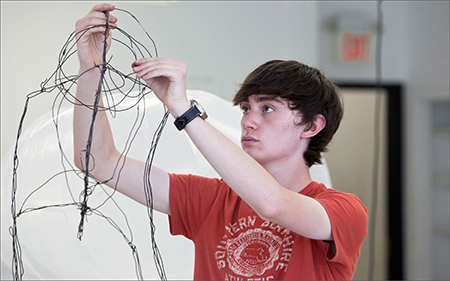 If art is a language, formal design concepts constitute its "grammar." Through a series of projects, young artists will develop fluency in this language by learning to incorporate these concepts into their work. Through lectures and demonstrations the instructor first establishes a common vocabulary for design elements and their ruling principles, which provide the framework for the projects. Students will start each project with a series of warm up sketches that will lead them toward their final projects. Early projects include a still life, and a 2D abstract work made of cardboard and based on students' personality traits. They'll then dive into designing and creating two sculptures using materials that are both easy to understand and to manipulate. Students will produce 2D and 3D works that they can then use as the basis of a strong portfolio.
Prerequisites
Students must be age 13–17 to participate.
Instructors
Enroll Now - Select a section to enroll in
Required fields are indicated by .