0081
-
Experiential Drawing
1029393
Course Description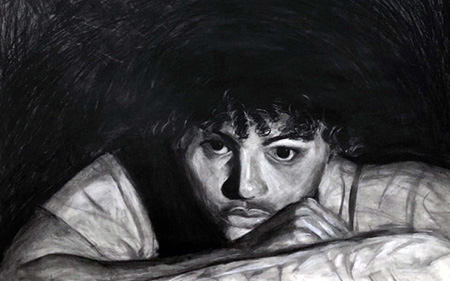 Drawing by Joseph Grajales
In this class, principles and elements essential to drawing are explored through a variety of media and methods. Students may use materials such as charcoal, graphite, markers, collage and water-based paint—as well as found materials and invented tools—in order to explore different processes in drawing. Students learn about a range of compositional strategies. Tonal studies, volume, weight and contour, line and form are pursued through observation and interpretation. Students will draw from observation, research, memory and imagination. We will be expanding the idea of what drawing is and why it is important: a thinking process, a way to explore, a way to solve visual problems, a way to broaden creative passages. Emphasis is placed on developing an active sketchbook practice that serves as an impetus for larger projects and allows others to understand your process.
Notes
In this intensive course, students should expect to spend a minimum of 10 hours per week engaging in coursework. Students should plan their schedule accordingly to keep up with class.
Applies Towards the Following Certificates
Required fields are indicated by .