0082
-
Exploration in Design
1029395
Course Description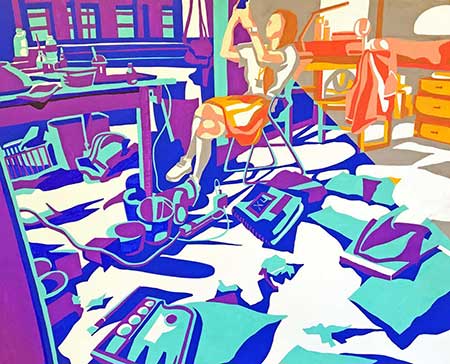 Design by Tina Jian
Effective visual communication in all art forms begins with the fundamentals of good design that defines space, unifies the whole and ignites emotional response. In this class, students explore materials to strengthen idea building through investigations in line, shape, color, value, pattern, texture, space and form. These elements will serve as the foundation through which students express personal, as well as global, ideas and concepts. Experimentation with hierarchical scaling, transparency, transition and a variety of approaches allows students to create a personalized collection of studies and completed works. This class will require thumbnail sketches and reworking projects through multiple iterations before arriving at final work. Students employ a range of (wet and dry) media and techniques in exercises and assignments that focus on developing key design sensitivities and student interpretations. From initial sketches to final projects, students develop a core practice to help in the success of current and future work.
Notes
In this intensive course, students should expect to spend a minimum of 10 hours per week engaging in coursework. Students should plan their schedule accordingly to keep up with class.
Applies Towards the Following Certificates
Required fields are indicated by .