3264
-
Civic Ecologies: Attending to a Difference in Urban Design
1029424
Course Description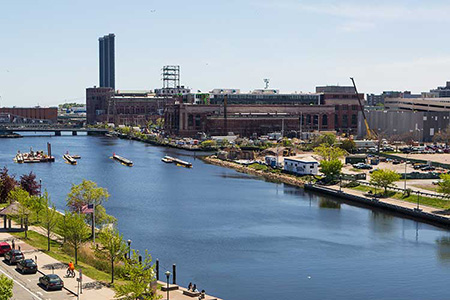 Students in this course focus on a key theoretical tension in urban ecological praxis; urban ecology and postcoloniality. In the first half of the course, we will engage with an appreciative inquiry approach focused on the conceptual framing of civic ecology. This frame draws from the field of natural resources management, a field that incorporates insights from sociology, psychology and anthropology to support community-led environmental actions. In the second half of the course we will situate ecological praxis through a postcolonial lens, with a focus on the pluralities of ecological ways of knowing. Situating these practices opens up questions about whose knowledge and what ways of knowing are being utilized in ecological praxis, in this case focusing still on small ground-up approaches.
This course is interdisciplinary and yet remains conceptually bounded by keeping the focus on ground-up ecological praxis. Throughout the course, students will investigate their own lived experience and positionality, developing and sharing stories of their orientation to caring for meaningful places. Through the transdisciplinary study of place, students learn about situated stewardship practices, particularly in the context of social and environmental justice. As a final project, students create a multimedia "story" of a civic ecology practice of their choosing.
3 credits
Notes
This credit-bearing course is part of RISD Summer Programs, and is open to matriculating students, art and design professionals and those considering a degree in the visual arts.
RISD degree students: Satisfactory completion of this course with a 'C' or better can count as 3 transfer credits toward the HPSS elective requirements. This course offers 3 transfer credits with pre-approval from the Liberal Arts department using the Prior Approval for Liberal Arts Credit Form. Complete the electronic form in etrieve and then complete the online course registration.
In this intensive course, students should expect to spend approximately 20 hours per week engaging in coursework. Students should plan their schedule accordingly to keep up with class.

Prerequisites
Students must be an adult age 18 or older to participate
Instructors
Applies Towards the Following Certificates
Enroll Now - Select a section to enroll in
Required fields are indicated by .