4085
-
Artists + Designers: Entrepreneurship
1029432
Course Description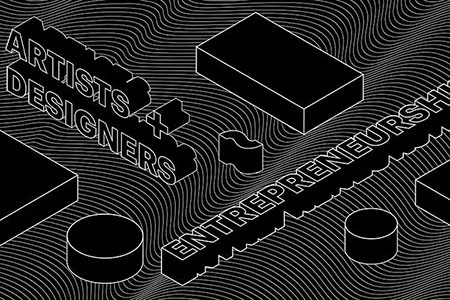 Image by Henry Spuria 23 ID/GD
Artists and designers are highly likely to become entrepreneurs, but often are not given the fundamental tools to design a business concept and develop a practical, sustainable and ethical practice. In this course, students will learn to identify and evaluate a range of business opportunities. They will investigate conceptual frameworks for understanding entrepreneurial opportunities, including critical resources, organizational culture, contributions of key stakeholders, and how nonprofit and for-profit firms build brand engines. The course traverses 3 core assignments:
Industry Analysis: Students select an industry sector to research and discuss–from inception to present day–analyzing its success, failures, working environment and culture, resources and the role the founders played in shaping its trajectory.
Benchmarking a Brand: Students choose two actual products to purchase and then dissect the entire customer experience with each brand. Examinations include how it is marketed, perceived market positioning, "unboxing" experience, usage, storage and recommendations for improvement.
Entrepreneurial Challenge: The course culminates in a creative problem-solving exercise of a real-life experience. Students delve into how to turn an annoyance or dissatisfaction with a specific item, service or situation into an opportunity to rethink, reframe and develop a new and/or improved solution.
Students come away from this course with the ability to analyze their own service or product from a customer standpoint, and develop a core set of principles they want for their own business.
3 credits
Notes
This credit-bearing course is part of RISD Summer Programs, and is open to matriculating students, art and design professionals and those considering a degree in the visual arts.
RISD degree students: This course offers 3 transfer credits with pre-approval from your department head using the "Transfer Credit Prior Approval for Major/Non Major Credit" form, found on the Registrar's Office Forms page. Submit the signed form to the Registrar's office and then complete the online course registration.
In this intensive course, students should expect to spend approximately 20 hours per week engaging in coursework. Students should plan their schedule accordingly to keep up with class.

Prerequisites
Students must be an adult age 18 or older to participate.
Instructors
Applies Towards the Following Certificates
Enroll Now - Select a section to enroll in
Required fields are indicated by .