4086
-
Bollywood and Beyond: Indian Popular Cinema
1029434
Course Description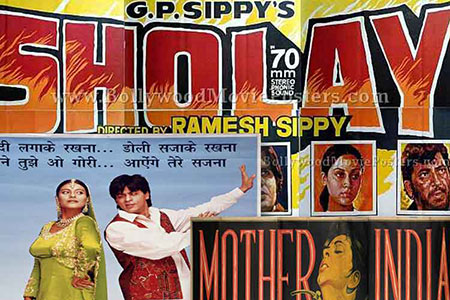 The term "Bollywood" refers, in a tongue-in-cheek manner, to the Hindi-language popular cinema produced in the studios of Bombay/Mumbai, and forms a part of the sprawling Indian film industry. This course provides an introduction to the cultural, social and political significance of this cinema with particular emphasis on recent films (post-1995) that have contributed to the emergence of the "Bollywood" phenomenon and its impact on national and global popular culture. Prominent features of these films, like film music and dance, stardom and fandom, audience and viewership will be discussed in relation to ideas of globalization and diaspora, nationalism and soft power, politics of language, state and censorship, social hierarchies of class, caste, religion, ethnicity, gender and sexuality, urbanization and development.
By the end of the class students will have a working sense of "Bollywood" as a conceptual category. We will watch at least two films a week and read secondary texts ranging from film theory to anthropological accounts to cultural analyses. Students participate in short, regular reviews and responses to the films and readings. All films will be available online on Netflix, Amazon Video, YouTube and others.
3 credits
Notes
This credit-bearing course is part of RISD Summer Programs, and is open to matriculating students, art and design professionals and those considering a degree in the visual arts.
RISD degree students: Satisfactory completion of this course with a 'C' or better can count as 3 transfer credits toward the LAS elective requirements. This course offers 3 transfer credits with pre-approval from the Liberal Arts department using the Prior Approval for Liberal Arts Credit Form. Complete the electronic form in etrieve and then complete the online course registration.
In this intensive course, students should expect to spend approximately 20 hours per week engaging in coursework. Students should plan their schedule accordingly to keep up with class.

Prerequisites
Students must be an adult age 18 or older to participate.
Instructors
Applies Towards the Following Certificates
Enroll Now - Select a section to enroll in
Required fields are indicated by .