4087
-
Creative Practices: Traditional Drawing + 3D Digital Modeling
1029436
Course Description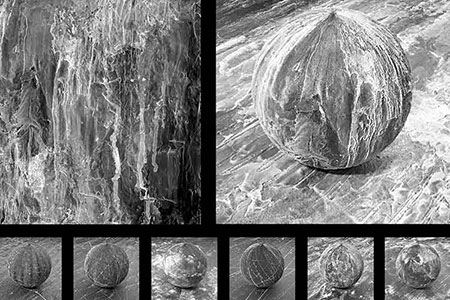 Artwork by Kyle Hittmeier
This interdisciplinary course explores how physical drawings are imported into the digital world as aids for 3D creation and how 3D digital models are exported into the physical world for 2D drawing. At a time when digital, three-dimensional space has entered our visual vocabulary in everything from commercial and social interfacing, game design, and entertainment, now more than ever it is important to understand its potential and how it works. Students will be introduced to 3D modeling in both geometric and organic forms, as well as pursue physical drawing methods conducive for digital integration. Emphasis will be placed on experimentation in navigating between the digital and physical processes. Exercises and assignments will be contextualized with lectures, readings and critiques.
3 credits
Notes
This credit-bearing course is part of RISD Summer Programs, and is open to matriculating students, art and design professionals and those considering a degree in the visual arts.
RISD degree students: This course offers 3 transfer credits with pre-approval from your department head using the "Transfer Credit Prior Approval for Major/Non Major Credit" form, found on the Registrar's Office Forms page. Submit the signed form to the Registrar's office and then complete the online course registration.
In this intensive course, students should expect to spend approximately 20 hours per week engaging in coursework. Students should plan their schedule accordingly to keep up with class.

Prerequisites
Students must be an adult age 18 or older to participate.
Instructors
Applies Towards the Following Certificates
Enroll Now - Select a section to enroll in
Required fields are indicated by .