9245
-
Augmented Reality: Creation & Application in Art, Design, and Beyond (Alumni Labs)
11535661
Course Description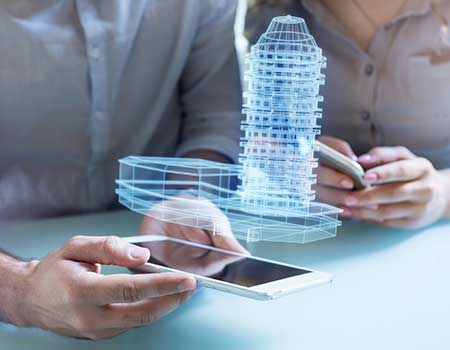 Augmented reality (AR) overlays digital content and information onto the physical world—as if it's actually there with you–in your own space. AR opens up new creative avenues for artists and designers who want to reinvent human experiences by blending the virtual and the real. Interest in AR increased exponentially in the last few years and the technology has significantly affected the arts, activism, entertainment and other industries such as workplace training, social media content and news making.

Develop your understanding of both the creation and application of AR as you work on functional projects and participate in demonstrations and tutorials that familiarize you with AR design topics. You'll learn Adobe Aero, as well as other AR platforms. At the end of the course you'll have a working prototype that can be used in your own practice, as well as a range of foundational skills required to develop projects on multiple platforms.
Notes
Alumni Labs is your continuous road home for content that is relevant, forward looking, and connected to RISD's incredible network of graduates.
Alumni Labs emerges from the understanding that learning and development do not stop once a student graduates from RISD. The Alumni Labs program, an interconnected hub of RISD Alumni, is focused on topics and goals that are important and relevant to personal enrichment and professional development. Courses are designed for alumni and provide spaces for learning that is driven by peer support, expert advice, and a rekindling of curiosity and creative practice. Participants will connect with fellow alumni (classmates, guest speakers/critics, hosts) to explore topics in a way that emphasizes real world relevance and opportunities to network.
Alumni Labs packages course content in a way that recognizes and implements key RISD concepts such as critique, creative problem solving and critical making. Courses are then delivered to students who are part of the same creative community of like-minded peers who value these concepts. Development and networking do not stop once the course concludes. Students who complete the class will be given exclusive access to the RISD Network's Alumni Labs page for continuous access to resource sharing and peer/expert engagement.
Prerequisites
Students must have graduated from RISD with an undergraduate or graduate degree to participate.
Instructors
Enroll Now - Select a section to enroll in
Required fields are indicated by .