9255
-
Fashion Illustration
11588757
Course Description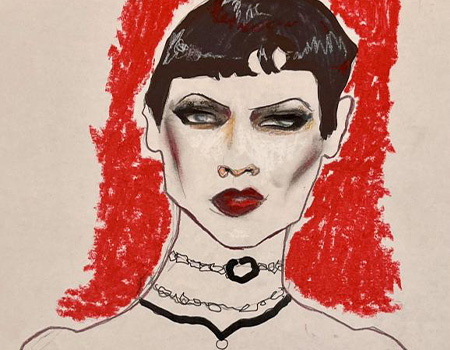 Artwork by Ava P.
Fashion designers plan on paper well before they see someone wearing their garments or walking the runway. Learn to draw croquis (basic fashion figures) and develop mood boards to translate a creative idea into a sophisticated design. Then communicate these ideas, moods and details as an illustration of a garment. Investigate fashion illustration and learn the industry standards of depicting motion and body proportions through creating a variety of croquis figures. Develop a personal style and flex your illustration skills.
Prerequisites
Students must be 13-17 years of age.
Instructors
Enroll Now - Select a section to enroll in
Required fields are indicated by .