9263
-
Start Fashion Design
11593872
Delivery Options
Classroom

and

Online
Course Description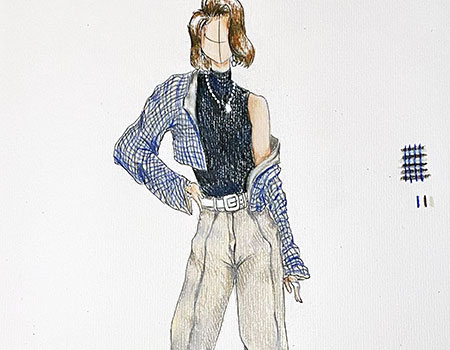 Artwork by Caroline K.
Fashion is more than just clothing—it is about lifestyle and a form of self-expression. Today's fashion designers tune into the latest trends to develop prevailing styles, clothing, accessories and footwear. In this introduction to fashion design, follow trends and begin filling your sketchbook with fresh ideas.
Prerequisites
Students must be 13-17 years of age.
Enroll Now - Select a section to enroll in
Required fields are indicated by .