9268
-
Digital Drawing and Painting
11593961
Course Description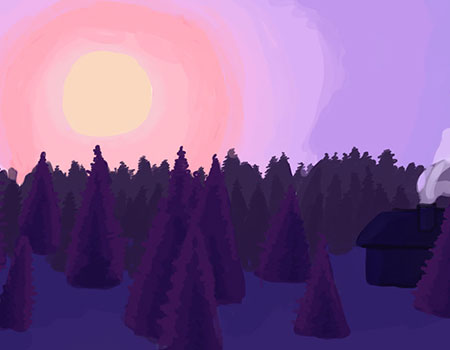 Artwork by Beth M.
Painting is physical expressions of ideas through the use of materials like acrylic, watercolor and oil paint. Software like Photoshop and Procreate allows artists and designers to create in digital space while replicating the effects of traditional materials. Investigate ways that this digital medium can augment expressive mark making, value and form. Course prompts and exercises encourage experimentation while expanding on the building blocks of digital art. *This course requires a drawing tablet.
Prerequisites
Students must be 13-17 years of age.
Instructors
Enroll Now - Select a section to enroll in
Required fields are indicated by .