9277
-
Beyond Travel and Trade: Mapping Your World in an Art Journal
11618491
Course Description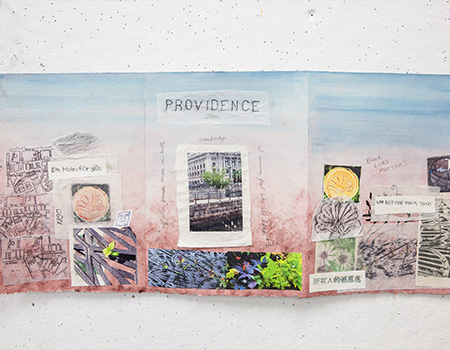 Would you like to explore world history through your local history? Would you like to unfold the story of your city or town and become a steward of its story? Using a journal to record your observations through photographs, sketches, drawings, watercolors and writing, you will become a storyteller of your place. Learn the skill of creative map drawing to capture the flow of ideas, people and things that have touched your place. Recognizing that all places are "ports" of learning, we will take an interdisciplinary approach to examining art and culture, science and economics, food and politics. You will come to understand the interconnectedness of it all and discover the innate pull of the human soul to seek, to learn, and to wholeheartedly experience all the world has to offer. You will produce a unique handmade book with your observations, your story and an annotated hand-drawn map.
Prerequisites
Students must be an adult age 18 or older to participate.
Applies Towards the Following Certificates
Required fields are indicated by .