9291
-
The Contemplative Creative: Reframing your Purpose & Practice (Alumni Labs)
12680340
Course Description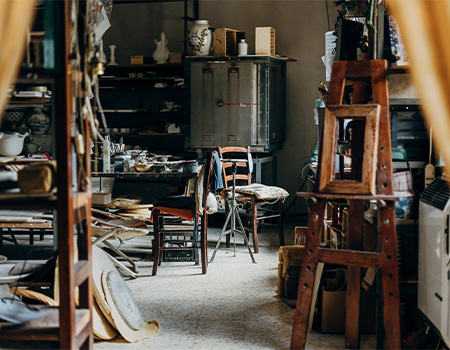 Image by Gabriella Clare Marino
While many of us love our work, we often function at a pace that leaves us feeling disconnected from the qualities that initially attracted us. Whether you're the head of a creative team or hope to deepen your personal practice, this course provides a framework to (re)evaluate your relationship to your work through a contemplative lens. Using a variety of approaches, from introspective to interpersonal, philosophical to somatic, we will consider the ways in which we may feel alienated from our work, and develop tools for reframing what a creative practice might look like, for you and others that you lead, when it's centered around, and holistically embodies, sustainable approaches.
Notes
Alumni Labs is your continuous road home for content that is relevant, forward looking, and connected to RISD's incredible network of graduates.
Alumni Labs emerges from the understanding that learning and development do not stop once a student graduates from RISD. The Alumni Labs program, an interconnected hub of RISD Alumni, is focused on topics and goals that are important and relevant to personal enrichment and professional development. Courses are designed for alumni and provide spaces for learning that is driven by peer support, expert advice, and a rekindling of curiosity and creative practice. Participants will connect with fellow alumni (classmates, guest speakers/critics, hosts) to explore topics in a way that emphasizes real world relevance and opportunities to network.
Alumni Labs packages course content in a way that recognizes and implements key RISD concepts such as critique, creative problem solving and critical making. Courses are then delivered to students who are part of the same creative community of like-minded peers who value these concepts. Development and networking do not stop once the course concludes. Students who complete the class will be given exclusive access to the RISD Network's Alumni Labs page for continuous access to resource sharing and peer/expert engagement.
Prerequisites
Students must have graduated from RISD with an undergraduate or graduate degree to participate.
Required fields are indicated by .