9303
-
Visual Storytelling and Storyboarding
12985317
Delivery Options
Classroom
Course Description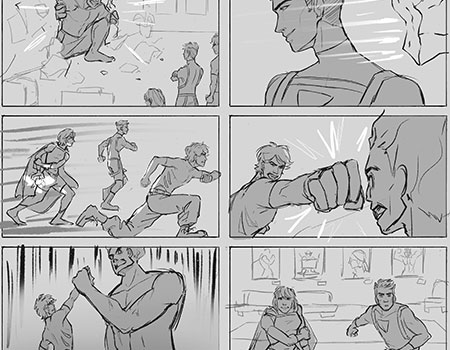 Artwork by Samantha S.
A storyboard is a sequence of drawings used to develop a story that includes visual as well as narrative components. Artists create these as a way to visualize a narrative sequence in films, graphic novels, comics, animations and more. Storyboards interpret a story text into dynamic panels in a way that emphasizes its visual and cinematic qualities. Find out how to communicate your story beats, the most important moments, through clear, stylized drawings.
Prerequisites
Students must be 13-17 years of age.
Instructors
Enroll Now - Select a section to enroll in
Required fields are indicated by .