9307
-
Watercolor Painting
12985364
Course Description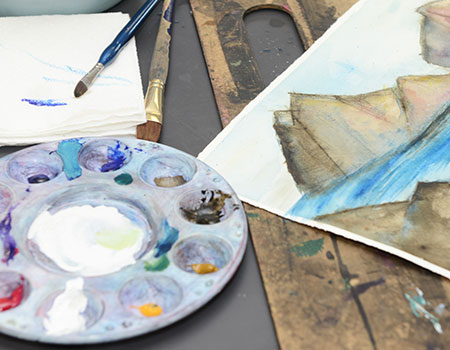 Watercolor is a subtle paint medium popular with fine artists and hobbyists. Explore techniques for controlling the paint, gain an understanding of the transparent qualities of the medium, and review the planning process needed to create successful artworks. Strengthen foundational drawing and painting techniques while completing observational exercises and still lifes. Delve into color theory, practice color mixing, and apply washes while experimenting with watercolor materials, then join thoughtful discussions with your classmates about the work.
Prerequisites
Students must be 13-17 years of age.
Required fields are indicated by .