9320
-
Moldmaking and Casting: Introduction
13398510
Course Description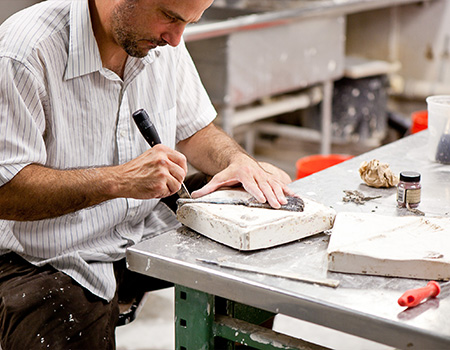 Whether you are making sculptural candles to sell in stores, or elements for a large installation, moldmaking and casting is a good way to generate a series of identical pieces. Use a mix of found objects and original sculpted models to create your cast. Learn which molding materials are best for different uses and how to make a reliable mold for casting. This introductory course will focus on casting smaller objects that are approximately 8 inches or smaller.
Prerequisites
Students must be an adult age 18 or older to participate.
Applies Towards the Following Certificates
Required fields are indicated by .