9340
-
Start Creative Writing
14989264
Course Description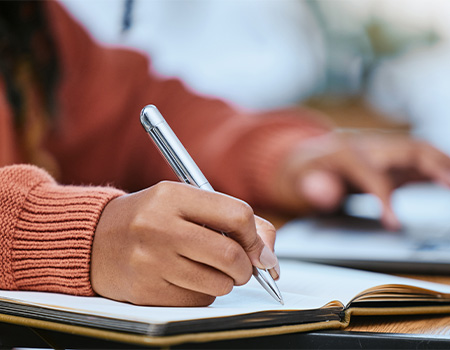 Start a creative writing practice by responding to visual writing prompts and creating nonfiction and fiction short stories. Learn about how visual artists have created breathtaking images influenced by writing; and in the same way, how writers find inspiration in works of art. Workshop your ideas while focusing on the essential pieces of storytelling and narrative prose. Then, try writing poetry that evokes memory and feeling through rhythmic verses. Develop a writing habit and identify your personal goals as a writer.
Prerequisites
Students must be age 13–17 to participate.
Required fields are indicated by .