9069
-
A Matter of Perspective
2770153
Course Description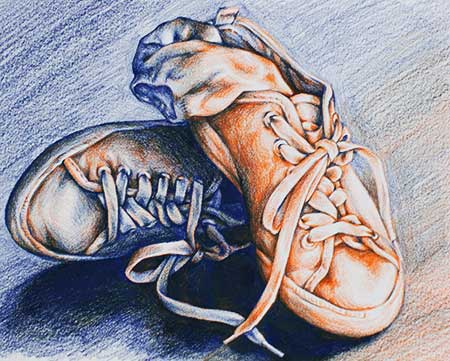 Drawing by Allison Yeh
Over several centuries artists have developed techniques and systems to observe and reproduce a realistic 3D view of the world on a flat 2D canvas. Eventually, they became so skilled with these techniques that they started to manipulate them in order to control or distort their viewer's perceptions. In this course, students will learn the essentials of 3D drawing, including 1, 2, and 3 point perspective, as well as other techniques, to create and utilize depth and space in their work. Through a series of drawings including architecture, still life, landscapes and people, students will use perspective to create realistic as well as fantastic images that present a unique view of the world.
Prerequisites
Students must be age 13–17 to participate.
Instructors
Enroll Now - Select a section to enroll in
Required fields are indicated by .