9073
-
Experiential Drawing II
2772321
Course Description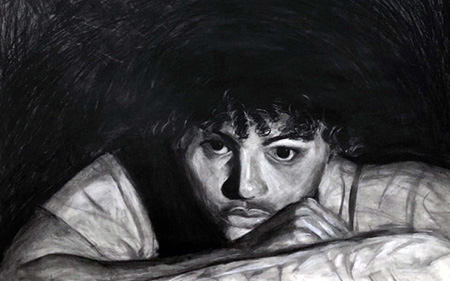 Drawing by Joseph G.
This course expands upon the idea of what drawing is and why it is important: a thinking process, a way to explore, a way to solve visual problems, a way to broaden creative passages. Using skills and concept building techniques learned in Experiential Drawing I, students pursue more advanced approaches that incorporate observation methods that move beyond representation and into more intuitive means of expressing ideas. Students are encouraged to take risks through material experimentation, and alternative ways of mark-making. Emphasis is placed on establishing a self-motivated, self-critical working process of inquiry. Reference to contemporary issues and artists provides inspiration to create a personal vision for a final project.
Notes
This is a 4-week course that includes 2 live Zoom meetings outlined in the schedule of the section. In this intensive course, students should expect to spend a minimum of 5 hours per week of engaging in coursework. Students should plan their schedules accordingly to keep up with the class.
Prerequisites
This course is part of RISD's Advanced Program Online, a pre-collegiate program for students ages 15–18 in grades 10–12. This is part 2 of 2 sessions that complete the course.
Applies Towards the Following Certificates
Required fields are indicated by .