9111
-
Introduction to Stop-Motion Animation
3970737
Course Description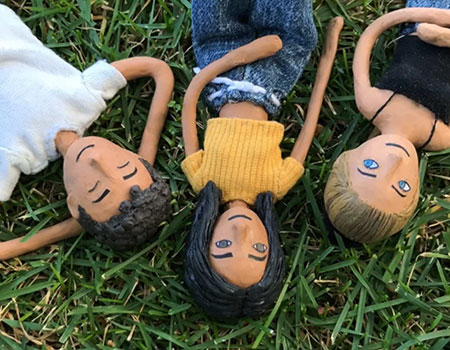 Artwork by Acacia Fowler
This course is an introduction to the fundamentals of stop-motion animation. Students will have the opportunity to experiment animating a variety of materials, such as sand, clay, photographs and puppets. During the production of two short films, class participants will animate these materials with a camera in a real three-dimensional space. The class will explore traditional puppet animation, sand animation, replacement animation, claymation, pixelation (animating humans) and other styles of experimental animation through exercises, assignments, and film screenings. Upon completion of the course, students will have a few completed pieces of animation and will have gained the knowledge to further explore the medium of stop-motion animation.
Prerequisites
Students must be an adult age 18 or older to participate.
Instructors
Applies Towards the Following Certificates
Enroll Now - Select a section to enroll in
Required fields are indicated by .