9120
-
Creating Animal Characters
3982781
Course Description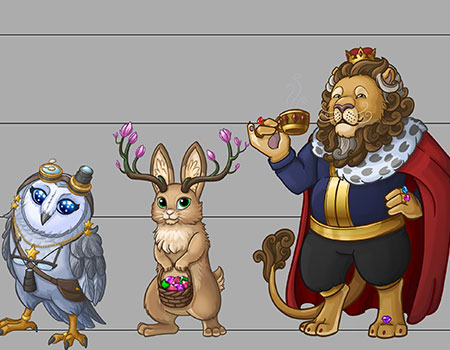 Artwork by Michelle Martins
From hit Disney movies like "The Lion King" to children's classics like "Peter Rabbit," it's clear that humans have a fascination with animal characters. The animal kingdom has always captured the imagination, inspiring ideas, dreams, and even fears. What can we draw from this vast menagerie as we create our own characters, and how does designing animal characters differ from designing human ones? In this class we'll cover animal characters in popular media, the fundamentals of character design, and how to apply basic character design techniques to nonhuman characters. We'll also explore topics and techniques unique to animal character design, so you can learn to create characters that are as relatable and engaging as any other.
Prerequisites
Students must be age 13–17 to participate.
Required fields are indicated by .