9129
-
The Fashion Sketchbook: Design Ideation and Process
3984261
Course Description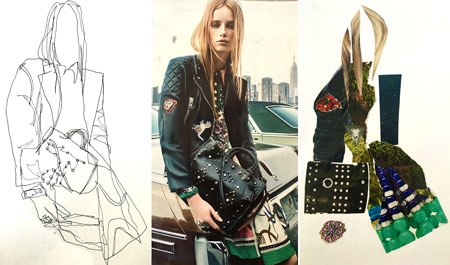 Artwork by Shay Gallagher
If you want to understand how an artist or designer thinks, look at their sketchbook. While a portfolio presents more formal completed works, a sketchbook shows the viewer what your design process looks like. A sketchbook is never perfect or finished, but a more visual representation of the "true" you. In this class you will be shown a series of creative ideas and design exercises to make the most of your fashion sketchbook. You will also learn where to look for inspiration and how to channel your findings into new and innovative designs. Using the format of an illustrative workbook, you will create a book worthy of inclusion in any portfolio presentation, whether for professional use or art and design studies in higher education.
Prerequisites
Students must be age 13–17 to participate.
Required fields are indicated by .