9137
-
Advanced Character Design
3986212
Course Description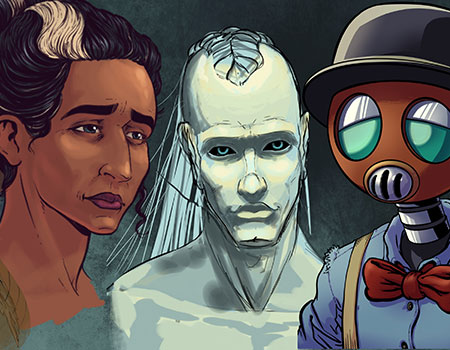 Artwork by Jesse Smolover
So, you've got the basics of character design down. You know your fundamental shapes backwards and forwards, the difference between symmetrical and asymmetrical balance is old hat, and you can draw thumbnails in your sleep. You may be asking yourself, "Is that it? Is there anything left to learn?" Of course there is! If you've gone through the basics and you're hungry for more character design knowledge, then this is the class for you! In this advanced character design class we will cover such topics as model sheets, using clincher details, designs that follow character arcs, and prioritizing multiple shapes in a single design. You'll work on your pieces at home and then upload them for review. We'll have a class gallery where we can see each other's work and offer constructive critique. And, through the whole process, I will be checking in with you and available for any questions you might have.
Prerequisites
Students must be age 13–17 to participate.
Instructors
Enroll Now - Select a section to enroll in
Required fields are indicated by .