9137
-
Advanced Character Design
3986212
Course Description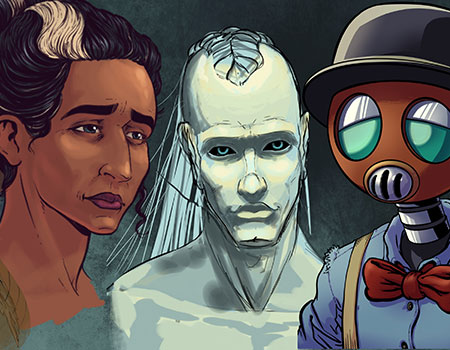 Artwork by Jesse Smolover
Designing a good character is a crucial step in creating any narrative artform. Deepen your understanding of character design by using thumbnails, symmetry and storyline to develop complex character arcs. Discover how to create model sheets, utilize clincher details, and prioritize multiple shapes in a single design. Upload character designs for review, then join a class gallery to view classwork and offer constructive feedback.
Prerequisites
Students must be age 13–17 to participate.
Instructors
Enroll Now - Select a section to enroll in
Required fields are indicated by .