9157
-
Block Printing Design
5624141
Course Description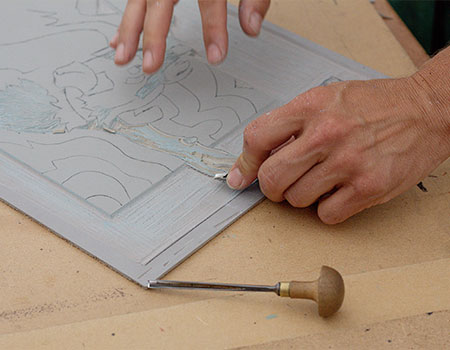 Did you know you can design and create your own fabric, wallpaper, or wrapping paper? In this course you will learn the basics of creating a design, carving it into a linoleum block and printing it on a variety of materials. You will create free-form designs as well as repeating patterns. We will discuss scale, color and proportion as it relates to our finished projects. A new project with an individual theme will be assigned each week. A brief history of block printing will be discussed, and the safe handling of materials and tools is also covered. The course ends with a final project that combines all the elements of design and technique we have learned.
Prerequisites
Students must be age 13–17 to participate.
Applies Towards the Following Certificates
Required fields are indicated by .