9165
-
Architectural Composition: The Art of Making the Photograph
6239416
Course Description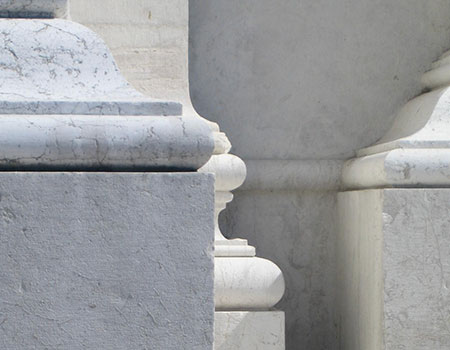 Photography by John Tschirch
The elegant profile of a classical column, the steel and glass of a modernist skyscraper, the aged brick of a ruined factory are just a few of the architectural forms that offer opportunities and challenges to the photographer. This course focuses on framing views, working with both simple and complex architectural features, and devising compositions of buildings and their details to make compelling images. Through a series of photographic exercises, students will explore the principles and techniques of architectural composition, developing an understanding of the process of capturing structures in terms of perspective, intricate sight lines, and approaches to the built environment that are both intimate and panoramic.
Prerequisites
Students must be an adult age 18 or older to participate.
Applies Towards the Following Certificates
Required fields are indicated by .