9176
-
Digital Collage
6566037
Course Description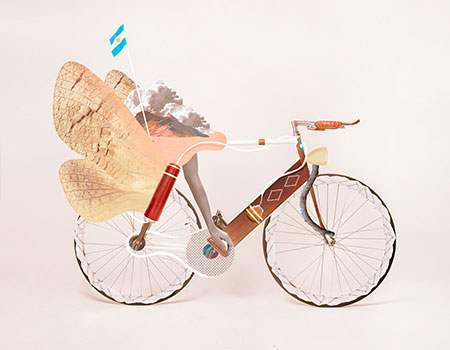 Artwork by Marcos Morales
Unlock creative possibilities by learning the basics of cutting, pasting, copying, resizing and recoloring digital material to make dynamic collage art—no scissors or glue required. Resources for making collages abound; use your own images or download from the internet. This course covers the various tools, techniques and sources at your disposal for making images that are surreal, editorial, decorative and inspired by the traditions of collage and decoupage. The resulting artwork can be printed and displayed or shared easily online. Digital tools, processes, resources and strategies of making and appropriating imagery will be covered through weekly assignments and shared examples.
Prerequisites
Students must be an adult age 18 or older to participate.
Instructors
Applies Towards the Following Certificates
Enroll Now - Select a section to enroll in
Required fields are indicated by .