9193
-
Beneath the Bay (CAMP, ages 9-12)
8716752
Course Description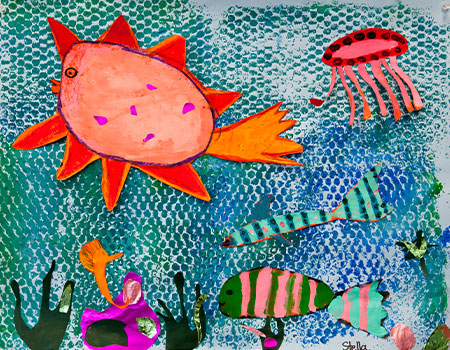 This camp is an exploration of the mythological creatures that inhabit our imagination and -- who knows? -- our local environment, too! From mermaids to Moby Dick, from the giant squid to the unicorned narwhal, sea creatures have long animated local legends. Close encounters, wild descriptions and the power of creativity will inspire campers as they paint, draw, print and sculpt to create their own creatures from the depths of Narragansett Bay.
Prerequisites
Students must be age 9–12 to participate.
Required fields are indicated by .