9205
-
Finders Keepers (CAMP, ages 6-8)
8721351
Course Description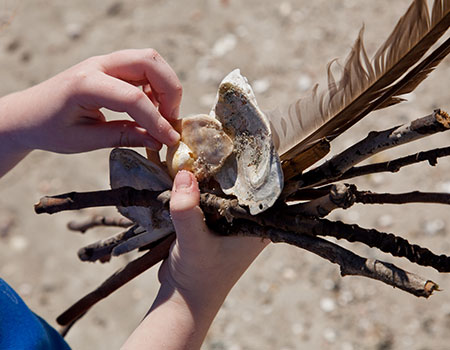 Many artists draw inspiration from objects found in nature -- not to mention the junk drawer! This camp uses Tillinghast Place and its treasure trove of objects; from cool rocks, shells and flotsam and jetsam on the beach to flowers and feathers in the fields. Campers will comb the grounds of the farm and delve into the depths of their bedroom closets, toy boxes or junk drawers to collect treasures. Back in the studio, they'll create innovative works of art that incorporate their found objects with traditional art materials and processes.
Prerequisites
Students must be age 6–8 to participate.
Required fields are indicated by .