9208
-
Art of the Carnival
8725209
Delivery Options
Classroom
Course Description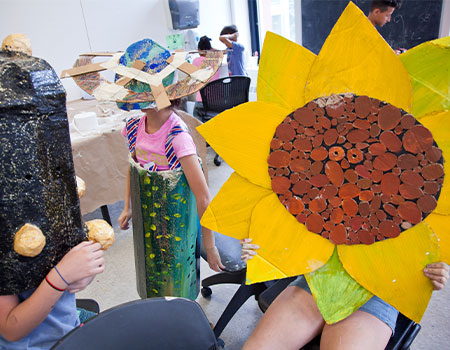 Carnivals combine elements of a circus, parade, public street party and masquerade ball -- all rolled into one! During carnival people dress up or operate large character puppets and perform for audiences outdoors or as part of a show. In this class, you will create larger-than-life puppets that can move, perform and even parade, while learning innovative puppetry construction techniques using colorful paints, fabrics, assorted modeling and recycled materials. No idea is too wild as we draw inspiration from the carnival costumes and pageantry of Brazil, Italy, Mexico, Southeast Asia and beyond.
Prerequisites
Students must be age 9–12 to participate.
Instructors
Enroll Now - Select a section to enroll in
Required fields are indicated by .